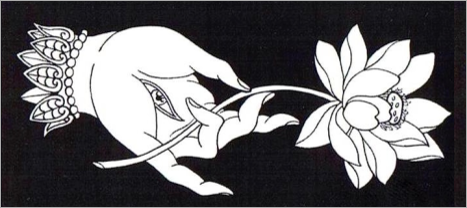 Yoga means "union" and it is a flowing and grounding practice designed to stoke the inner fire and cleanse both body and mind of the clutter that no longer serve us.  It teaches us to "let go", filter out distractions and "just be". We begin to feel freer, less reactive in stressful situations and more at peace within ourselves.
In union, there is no separation.  Spirit is mind, mind is body and all have to be balanced to live a free and happy life.  Yoga and meditation is a direct path to becoming more aware of all of ourselves and from here we can make more life-enhancing choices.
Anyone can do Kundalini Yoga. If you can breathe and move, it will benefit you. There is no need to be flexible or fit, in fact no previous experience of yoga required to achieve results in your very first class. Some postures require a degree of mobility and there are always adaptations to suit individual needs.
Kundalini Yoga is a transformative, powerful and yet practical yoga. It works quickly to bring both grace and balance to your life and the ability to remain calm and centred through all of life's challenges.
Through the use of postures, breathing, mantras, relaxation and meditation, Kundalini Yoga will help to:
 

Increase your health & immunity

Strengthen your nervous & glandular system

Reduce stress & increase your vitality & stamina

Release stress, old patterns & limitations

Calm the mind & bring you inner peace

Gain inner strength, courage & character

Bring you self love, trust & compassion

Help you to meet challenges in your life

Awaken awareness and consciousness
Class Prices for Kundalini Yoga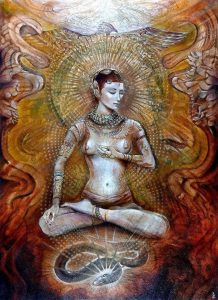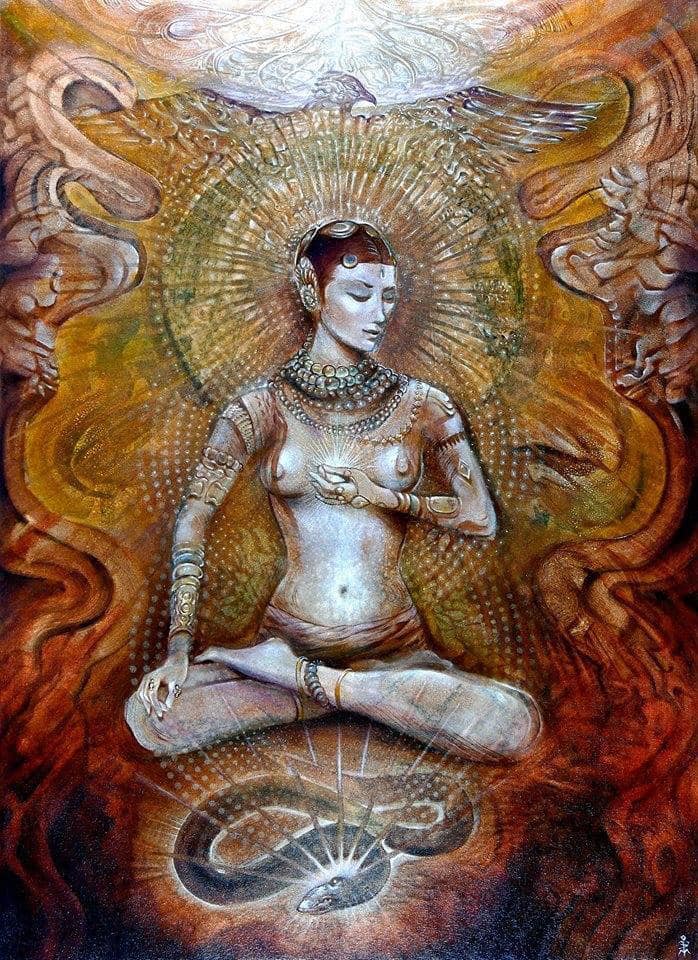 The 10 bodies of Kundalini yoga
"If you understand that you are 10 bodies, and you are aware of those 10 bodies, and you keep them in balance, then the whole universe will be in balance with you."     Yogi Bhajan
Week 1 ~ The Soul Body. Our timeless body which contains our being, consciousness and personality.  All the other bodies were given to serve the soul, the real subject of life. 
Week 2, 3, 4  ~ The negative mind, the positive mind, the neutral mind.  Happiness can only be achieved when you have control of your mind.  The mental body is very strong – it is a triple body and cannot be allowed to control us.  Your mind is meant to be your servant; when it becomes the master, we do not stand a chance. 
Week 5 ~ The physical body.  The one we know and can see and is given to share feelings and emotions.   The 5 senses and sensations of pain and pleasure are the primary way the physical body communicates with us.  It cannot work for us if we do not discipline it. 
Week 6 ~ The arcline. The halo that stretches from ear to ear.  It guides and controls the aura and is given as a sheild, a protection.  It is the strength of your arcline by which you live.  Creative energy travels through here and calmness can be witnessed here. 
Week 7 ~ The aura. The aura records everything that happens in your psyche and is given so you can reflect yourself.  It protects you from other peoples negativity and makes you sensitive to your environment.  When your aura is expanded it enhances your strength, health and your angelic subtle nature. 
Week 8 ~ The pranic body.  The electromagnetic body of life.  It gives life to the physical body and connects to it through breath.  The pranic body communicates mostly with the mind and lungs, enhancing health through the control of the breath. 
Week 9 ~ The subtle body.  It is given so that we can understand.  It gives us the capacity to learn quickly and relate to the nuances of life.  It is the body of refinement and it is subtlety which contains Infinity. 
Week 10 ~ The radiant body. The radiant body's magnetic attraction gives us courage.  With it, we can influence and prosper.  We are born to be positive and enjoy life and this comes naturally to us when we are balanced in our true identity.
Starts Monday 24th February or Thursday 27th February 2020.
Drop-in price of £13.00 per class
[accept_stripe_payment name="10 bodies" price="100.00″ button_text="Buy Now" description="10 bodies course"]