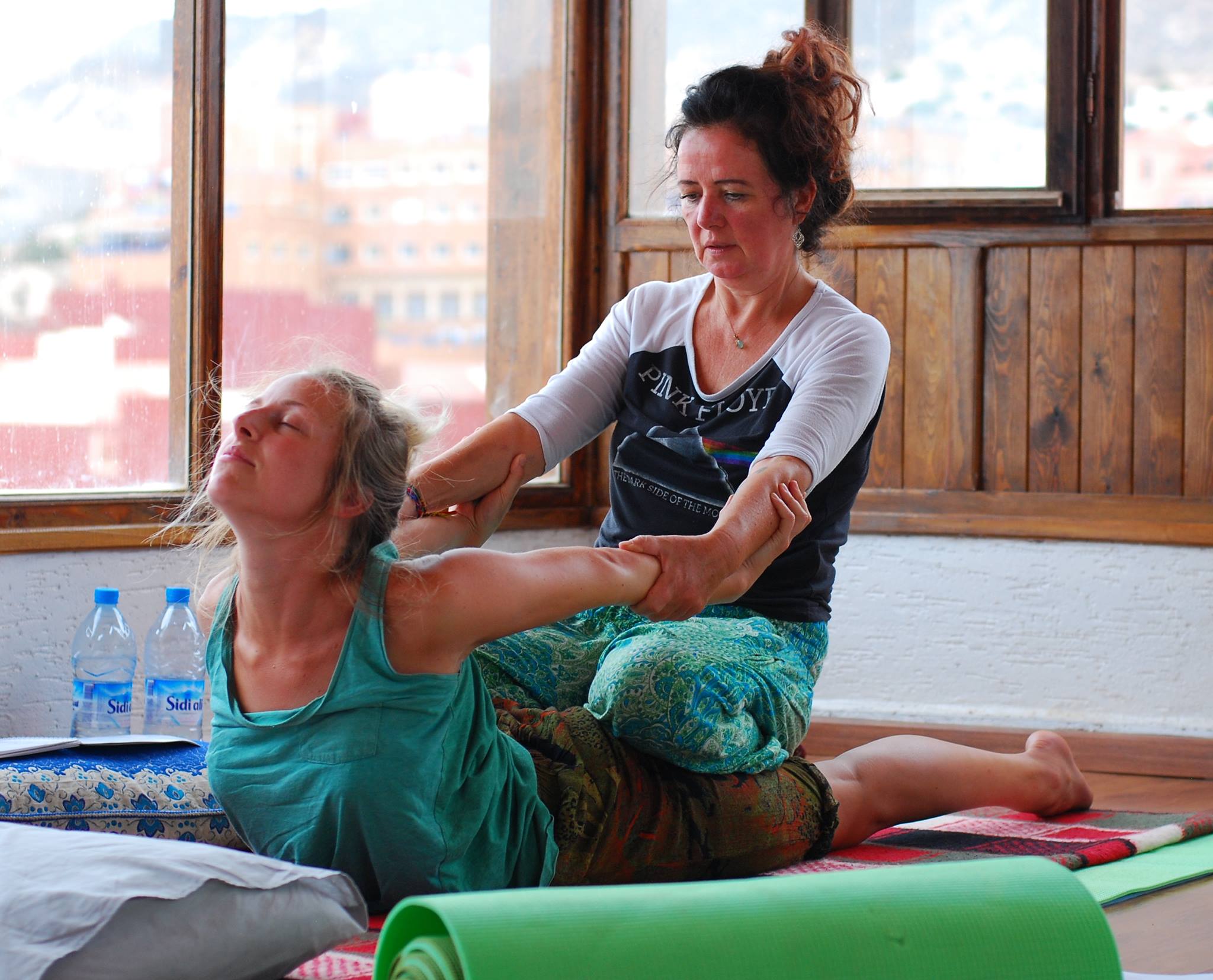 Thai yoga massage is an incredibly powerful form of bodywork  that combines palming (Sen lines) acupressure,  gentle stretching and applied yoga postures (that I facilitate) which can release the fascia and muscle tightness to allow a great sense of wellbeing and release throughout the whole body.
It invokes an uplifting state of lightness and relaxation similar to savasana (final relaxation) feels like after a yoga practice. After a treatment, you will feel renewed, recharged and like you can float out of the room.
Thai Yoga massage is perfect for for anyone who feels stiff, exhausted or stressed or if someone is really good for help with any back, shoulder, hip or pelvic issues.
Prices
£60 for an hour and a half
£45 for an hour