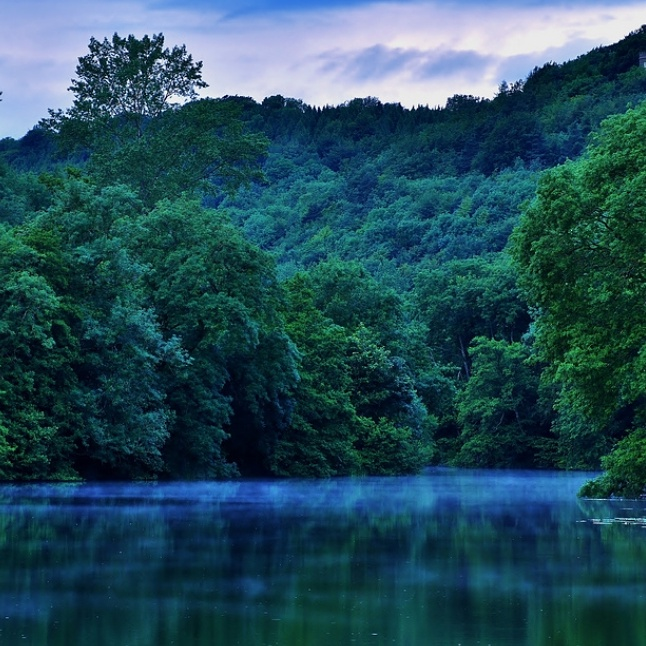 Friday 4th @ 5 pm – Sunday 6th October @ 3 pm
A kundalini yoga immersion with Karen and Kirsty
A restorative and empowering weekend retreat set in a stunning 420 acre secret valley in the heart of the Cotswolds.  Diving deep into kundalini yoga, meditation, cacao ceremony, gong, yoga nidra, nature walks and delicious nourishing plant-based food. This is a journey of self-discovery and transformation designed to release stress, anxiety and tension and activate your bodies wisdom for personal healing and a return to wholeness.  Come and experience the power and the magic of your true nature, peel away the layers and find your authentic self.
"A weekend full of abundant energy! How can each session feel like you're full and energetic and then another and another until you feel so full of life, love and energy you're flying! Great fun, met great people, beautiful food (absolutely gorgeous) within a lovely healing space. Thank you! Sat Nam!" Sarah
The retreat
You will experience :
Kundalini yoga and meditation sessions

Sound healing gong baths with the moon gong

Yoga nidra and guided visualisation

A sacred Cacao ceremony

A fire Ceremony 

Aquarian sadhana

Nature walks

A delicious, nourishing and healthy plant based diet

The rediscovery of  the creative expression of your body

The awakening of  your life force

The letting go of what no longer serves you, creating space for more flow in your

life
Teachers
Kirsty and Karen, both long time teachers of this transformative practise and will create a safely held, nurturing space for you to fully immerse yourselves into these ancient practices, to unlock your energy pathways, and to reconnect with your true self and to come away from the weekend refreshed, rejuvenated and empowered.
"Transformational retreat run by two blissful ladies. It was such a treat! I love Kundalini Yoga and the Nidra, Gong allowed us to go so much deeper and feel the total blessings. The food was delicious and nutritious and was the best I've ever eaten. Can't thank you both enough. You're such a fantastic team." Gill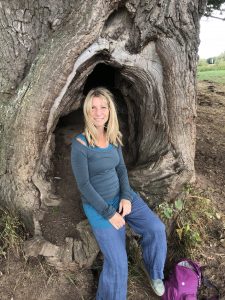 About Kirsty 
I qualified as a teacher of Kundalini Yoga in 2010 with iSKY, and run popular classes, workshops, retreats and Kundalini Clubbing events.  I'm passionate about Kundalini yoga and its transformative effects, inspired by dance and movement and the possibilities for healing, personal growth and natural ecstasy.
I co-created Kundalini Clubbing in June 2014 to bring the combination of yoga and dance into a supportive, healing, fun space and I consider myself very blessed to be able to share what I love with others.  I am deeply committed to helping you release your blocks, raise your vibration and live a happy, healthy blissful life! 
Please feel free to contact me  07968 493452 or email me with any questions  kirsty@lovingtheyoga.com
www.lovingtheyoga.com and kundaliniclubbing.com
Location
The stunning and peaceful surroundings of the SoulSimple Retreat Centre in the heart of the Cotswolds  is set in a 420 acre secret valley with breath taking views.  The valley holds a stunning series of emerald lakes a few minutes walk from the retreat.  Please take a look at this gorgeous location www.soulsimple.co.uk or check out their facebook page for more photos and reviews
"What a fabulous experience. I feel honoured to have spent the weekend in such a beautiful place both physically and spiritually. Both Kirsty & Karen have so much love to share and this love radiates through all they do. I have learnt a lot about Kundalini, myself and others. Thank you for a wonderful retreat. "RG
Accommodation 
The yoga room is a warm, intimate and cosy space with all props, mats, blankets provided. 
All the bedrooms are luxurious, most with ensuite bathrooms and have stunning views over the valley.
The Amethyst Suite : 1 Large Double Bed and with ensuite and balcony
2 sharing £375 each      Suite as single occupancy £550
The Emerald Suite : 1 large double bed and 1 double sofabed with en-suite bathroom
2 sharing £375 each      3 people sharing £350 each    Suite as single occupancy £550
The Rose Quartz Room : 1 small double bed  (shared bathroom with Apophyllite), suitable for close friends, sisters or couples.
2 sharing £310 each                As single occupancy £425
The Apophyllite Room : 1 small double bed  (shared bathroom with Rose Quartz), suitable for close friends, sisters or couples.
2 sharing £310 each                As single occupancy £425
The Tigers Eye Den : 4 single beds with ensuite bathroom
Single Bed £300
Our immersion is for everyone who feels the call, if you're new to the practise you are welcome, if you are a more experienced Yogi you will enjoy the deepening of your practise.  Please check out our facebook retreat page too!
Early Bird offer ~   If booked and deposit is paid  before 1st June, discount of 10% on the above price per place applies.   Retreat must be paid in full by 10th September.
If you are called to join us for this truly amazing weekend you can secure your place with a £150 non-refundable deposit.
Testimonials
"This is the most amazing experience. Emotional, nourishing, calming, energising. Every human needs to take this time for themselves to reconnect and be guided back to yourself by Karen & Kirsty. I am lighter, I have slept, I am ready to take a risk and reach my potential, shine my light. Thank you Karen & Kirsty for the food, the love, the space and the wisdom."   Anna
"What a fabulous weekend. The retreat was uplifting and emotional and I left feeling nourished, centred and inspired.  The food was delicious, the people were lovely and the surroundings were beautiful. Perfect. Thank you!" RB
'Karen & Kirsty. I would like to thank you both from the bottom of my heart. Leaving here with love and feeling loved, blessed. I'm looking forward to the next retreat. I feel energised. I can't say what i've found but i feel very happy and good. Thank you and love you both." SB
"Thank you for a wonderful weekend! As a pretty much total beginner to Kundalini Yoga it was a great way to learn more about the practice in a very nurturing and welcoming environment. I enjoyed the range of experiences we shared, from the physically demanding to the blissfully relaxing, and especially the joyful dancing! The location was beautiful and the house cosy and comfortable, plus the mostly vegan food was delicious – I want all the recipes please! Kirsty & Karen are warm, open, lovely people to spend time with and full of infectious enthusiasm. Hopefully I'll be back for a future retreat." Jessie